PEDESTRIAN ACCIDENT ATTORNEYS SERVING BOISE & MERIDIAN, IDAHO
In 2013, one pedestrian was killed every 2 hours 32 minutes by an automobile. Pedestrians and automobile drivers alike have a responsibility to obey state and national traffic laws. When an accident occurs involving a pedestrian and an automobile a few different parties can be held liable.
Depending on the circumstances of the accident, the liable parties may include 1)the driver of the vehicle that struck the pedestrian, 2)the party responsible for maintaining the road or sidewalk where the event took place, and 3)the injured pedestrian.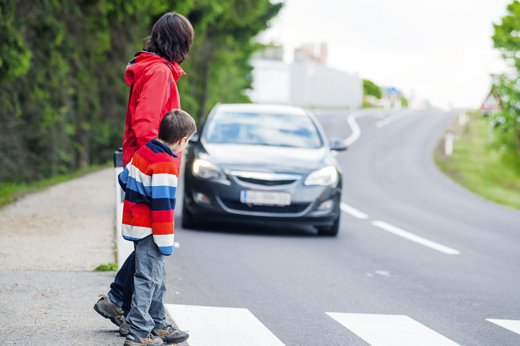 All parties that could share the liability in the case of an accident have a responsibility to act with "reasonable care" to maintain the safety of pedestrians and automobile operators. A pedestrian failing to act with "reasonable care" might disobey a traffic sign, cross a crosswalk when inappropriate, or walk in the road when a sidewalk is available. For drivers, failing to act with "reasonable care" might include driving distracted, failing to signal when turning, and driving under the influence. The easiest way to avoid liability in a pedestrian and auto accident is to drive and walk defensively, pay attention to your surroundings, and obey traffic laws.
It's important to have an advocate in your corner to deal with the life-altering impact that these pedestrian/auto accidents can have on both the driver and the pedestrian.